No matter what sport you play, attending a sports banquet is always an exciting occasion and an excellent way to celebrate the hard work that has been put in throughout the season. However, with any special event comes a great amount of pressure on knowing what to wear; especially for something as important as a sports banquet! Dressing appropriately for these events can be quite tricky since every team has their own set of traditions and customs when it comes to casual dressing. To help get you started on your winning outfit, here are some tips and tricks so that you can look your absolute best at your next sports banquet without ever sacrificing comfort or style.
What Attire Do You Wear To A Banquet?
When it comes to attending a sports banquet, the attire you choose can be just as important as what you say or do. It's essential to dress for success when attending any event, and a sports banquet is no exception.
For most sports banquets, semi-formal attire is usually acceptable. Men should wear khaki or dress pants with a collared shirt or polo and dress shoes. Women should consider an appropriate dress or skirt that falls below the knee paired with a nice blouse, sandals, pumps, or flats. Keep in mind that if the banquet is being held at an upscale venue such as a country club, then slightly more formal clothing may be necessary. In this case, men might go with a suit and tie, while women could opt for an evening gown or cocktail dress.
No matter what you decide to wear to the banquet, make sure it fits well and is comfortable. Your clothing should be neat, pressed, and wrinkle-free.
Accessories such as jewelry or pocket squares can help pull your look together.
When selecting an outfit for a sports banquet, it's best to be on the safe side and choose something more formal than casual. Remember that it's better to be overdressed than underdressed for any occasion!  [1]

What Do You Wear To A Semi Formal Sports Banquet?
A semi-formal event such as a sports banquet calls for slightly more elevated attire. The dress code usually calls for cocktail attire, which includes a classy dress or skirt and blouse combination with heels or flats. A nicely tailored suit with coordinating shirt and tie can also be appropriate. Make sure to avoid any overly revealing clothing as it's important to maintain an air of sophistication at these types of events. Accessorize with tasteful jewelry and handbags that add the perfect touch of elegance.
Sports banquets can be fun but also quite formal affairs so it's important to dress accordingly. Avoid any extreme looks that could distract from the event itself and opt for more conservative pieces that will keep you looking polished and professional throughout the festivities. With the right choice of clothing, you'll be sure to make a great impression! [2]
What Is Dressy Casual For A Banquet?
Dressy casual for a banquet is an appropriate outfit that is neither too formal nor too informal. Generally, dressy casual attire should be clean and neat, but still comfortable enough for the occasion. For men, this could include khaki pants or dress shorts paired with a collared shirt and loafers. Women can opt for a sundress or tailored trousers with a nice blouse and flats.
If you are attending an outdoor event, it may be more appropriate to wear light-colored linen or cotton fabrics in order to stay cool. No matter what you choose to wear, make sure it looks put together and polished! Additionally, accessorize with tasteful jewelry and accessories such as watches or scarves to complete your look.
When in doubt, check with the host of the event to see what they suggest. Many times they will give you a dress code or suggestions on what would be appropriate for their type of occasion. Remember, banquets are usually special events and it is important to look your best!  So take some time to think about your outfit and pick something that will make you feel confident and comfortable as you enjoy the night.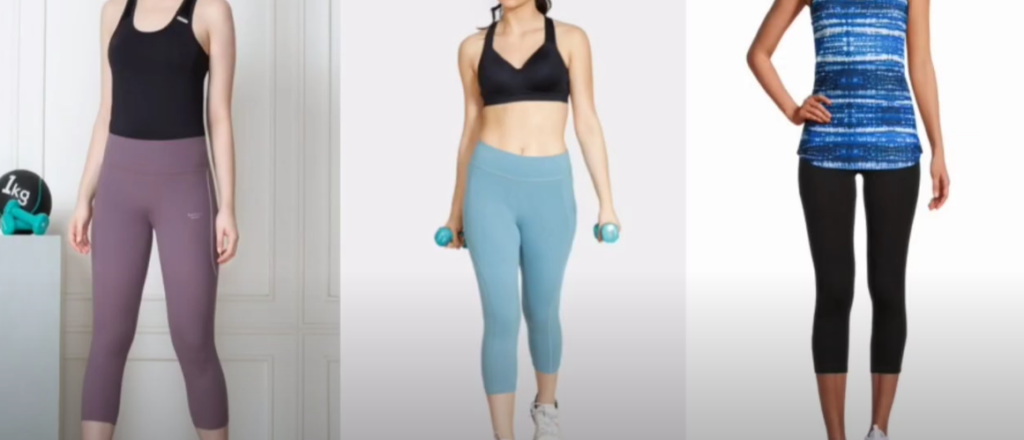 What Do You Wear To A High School Athletic Banquet?
When attending a high school athletic banquet, it's important to dress appropriately. The dress code for such events is generally more formal than everyday clothing. However, some schools may be more relaxed about their dress code and allow more casual attire.
In general, men should wear a collared shirt with khakis or dark-colored trousers and dress shoes. While a suit jacket is not necessary, you can create a slightly dressier look by wearing one with the appropriate accessories. Women have the option of wearing a nice blouse or sweater paired with pants or skirts. For both genders, avoid overly casual clothing such as jeans or t-shirts. You could also add an extra layer of formality by adding a blazer or cardigan.
Finally, avoid wearing too much jewelry or makeup to a high school sports banquet. Keep your accessories minimal and focus on looking neat and presentable rather than flashy and over-the-top. Remember, it's important to maintain an air of professionalism while still being comfortable in what you're wearing – so have fun with it! Whatever you decide to wear, just make sure that it's appropriate and shows respect for the event you're attending. [3]
Appropriate Formal Banquet Attire
Attending a sports banquet requires a certain level of dress. The most appropriate attire for an athletic banquet is formal attire, such as suits, blazers and dress shirts for men and modest dresses or pantsuits for women. Avoid overly casual items such as jeans, t-shirts or cargo shorts.
For shoes, it's best to wear closed-toe leather or suede shoes in dark colors. If you plan on wearing a tie, keep the pattern simple and conservative. Bright colors are usually not allowed at more formal events, but if you choose to add color to your outfit go with muted tones such as navy blue or burgundy instead of something too loud. Accessorize sparingly with jewelry; opt for classic pieces like pearls or a plain silver necklace.
Finally, remember to pay attention to the details such as your hair and makeup. If possible, style your hair in an updo or pull it back off of your face. Wear minimal makeup—just enough to enhance your natural beauty. If you plan on wearing nail polish, choose colors that match the tone of the event like deep reds, purples and golds rather than crazy patterns or neon colors. With these tips you'll be sure to look stylish yet appropriate for any sports banquet!

Outfit Ideas for a Sports Banquet
If you are attending a sports banquet, it is important to choose an outfit that is both stylish and appropriate. Depending on the type of event, you may want to opt for something more casual or something more formal. Here are some ideas of what to wear to a sports banquet:
For Casual Events: For more laid-back events like fundraisers or award presentations, consider wearing dressy jeans with an elegant blouse or sweater. You can also add a light jacket if it's chilly outside. Pair this look with simple jewelry and heels or flats for a polished finish.
For Semi-Formal Events: If the event requires semi-formal attire, try going for something classic like a tailored dress in a neutral color. Accessorize with simple jewelry and heels or wedges.
For Formal Events: For more formal events like hall of fame inductions, opt for an evening gown or cocktail dress. Choose something timeless and elegant with minimal detailing. Finish off the look with statement jewelry and sparkly heels.
No matter what type of event you are attending, make sure to choose an outfit that makes you feel both comfortable and confident. With these ideas, you can be sure to find the perfect look for any sports banquet! [4]
Is A Banquet Formal Or Informal?
When it comes to attending a sports banquet, you may be wondering what the dress code should be. The answer to this question depends on how formal or informal the event is. If the event is formal, then your attire should be more dressy than if it was an informal gathering.
For men, a suit and tie are typically appropriate for a formal banquet. Women can go with a cocktail dress or pants suit. For informal events like award ceremonies or team-bonding gatherings, nice slacks and collared shirts for men, and dresses or skirt/blouse combinations for women are usually fine.
Overall, dressing appropriately for a sports banquet is an important part of showing your respect and appreciation for those who have contributed their time, energy and effort into making it possible. With the right outfit, you'll be sure to fit in and have a great time!

What Do Banquet Servers Wear?
Banquet servers are typically expected to wear formal or business attire such as a black suit for men and a dress for women. Banquet servers should look professional, with clothing that is neat, clean, and pressed. Accessories like ties and jewelry should be kept to a minimum. It is important to keep in mind the venue of the banquet when deciding what to wear so that you are dressed appropriately for your role. For example, if attending an outdoor sports banquet you may opt for more casual options such as khakis and collared shirts for men or dresses with comfortable shoes for women.
Regardless of what you choose to wear, personal hygiene is key! Make sure your hair is well groomed and any facial hair well maintained; nails should also be kept clean and manicured. Lastly, it is important to wear comfortable shoes that are not too tight or restrictive so as to allow you to move around easily throughout the evening.
Overall, what you wear for a sports banquet should reflect your role as a professional server in an elegant setting; if unsure about what attire is expected it's always best to ask the organizers for guidance. By following these guidelines, you will look polished, confident and ready to serve! [5]
How Long Do Sports Banquets Last?
Sports banquets generally last a few hours. The duration of the event depends on the number of awards and speakers scheduled. Most typically, sports banquets begin with a brief welcome address from the banquet organizer or team captain, followed by individual recognition of each athlete and coaches. This can be as brief as handing out trophies or certificates, or more involved such as sharing anecdotes about how a particular athlete contributed to the team's success.
After all athletes are recognized, there may be one or two keynote speeches from notable members of the community or selected guests.
At the conclusion of the banquet, there is usually an opportunity for everyone to take pictures and mingle before it wraps up for the evening. Knowing ahead of time how long your sports banquet will last can help you plan what to wear, as well as any other commitments such as transportation or babysitting. Overall, most banquets typically last between 2 and 3 hours.

What Do You Do At A Team Banquet?
The team banquet is a time to celebrate and commemorate the accomplishments of your sports team during the season. Depending on the age group, this event can range from an informal gathering to a semi-formal or formal affair. At a minimum, most banquets include speeches from coaches and players, awards presentations, food, music, and other activities that recognize individual contributions and achievements.
Depending on the type of banquet you are attending there may also be performances such as singing or dancing. Additionally, if you are attending a more formal event like a varsity basketball banquet, then you may also have speakers from outside of your team who will speak to congratulate your team's accomplishments. No matter what type of event it is, it's important to look the part and dress appropriately.
Whether you're attending an informal or formal banquet, it's best to start with a pair of dress pants or skirt. For men, wear a collared shirt that is appropriate for the occasion. If the banquet is more formal, try wearing a tie and suit coat instead of just a shirt and trousers. Women may want to opt for a nice blouse or dressy top paired with their skirts or trousers.
What Happens At Football Banquets?
Football banquets are a way to celebrate the successes of teams and individual players. During the banquet, awards may be presented to recognize outstanding performances or sportsmanship throughout the season. Typically, there will also be a dinner for those attending, along with speeches from team leaders or coaches. These speeches can offer inspirational words about teamwork, dedication and hard work that went into making the season successful. It is also common for players to share memories of their time together during the banquet as well. Banquets are an opportunity for players, parents and team supporters to come together in recognition of what they've achieved.
At many football banquets, there is usually some sort of entertainment such as music or videos that highlight different achievements from the season. It's important to remember that the purpose of the banquet is to recognize those who have contributed and achieved success, so be sure to dress accordingly. [6]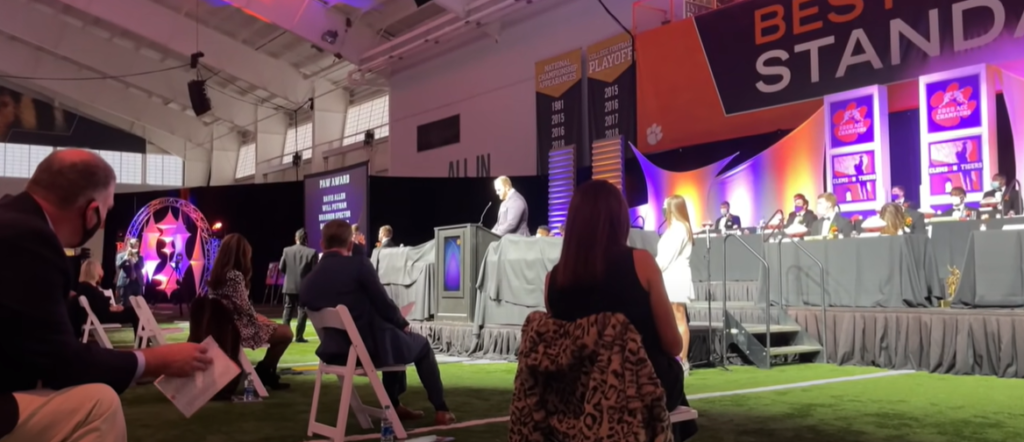 Sports Banquet Style Guide: What to Wear
Attending a sports banquet? Dressing appropriately is key. Here's a comparison of attire options for sports banquets, considering the occasion and style.
| Attire | Occasion | Style |
| --- | --- | --- |
| Cocktail Dress or Dress Shirt & Slacks | Formal Sports Banquet | Elegant and polished attire suitable for award ceremonies. |
| Semi-Formal Dress or Blouse & Skirt | Semi-Formal Sports Banquet | Graceful and sophisticated attire for a slightly less formal event. |
| Smart Casual Outfit | Casual Sports Banquet | Relaxed yet stylish attire with a sporty touch. |
| Team Jersey or Sports-Themed Attire | Team Celebration Banquet | Supportive and spirited attire to celebrate the team's achievements. |
| Business Casual Attire | Corporate Sports Banquet | Polished and professional attire suitable for corporate settings. |
Explanation of the Table:
Attire: Lists attire options for sports banquets.
Occasion: Describes the type of sports banquet each attire is suitable for.
Style: Highlights the style and demeanor associated with each clothing choice.
Choosing the right attire for a sports banquet is essential. For a formal sports banquet, opt for a cocktail dress or dress shirt with slacks for an elegant look. For semi-formal events, consider a semi-formal dress or blouse and skirt. A smart casual outfit strikes the right balance for casual sports banquets, while team jerseys or sports-themed attire show team spirit. In corporate sports banquets, business casual attire is the way to go.
Ultimately, your choice should align with the occasion and your personal style, ensuring you look and feel your best at the sports banquet.
FAQ
What is acceptable to wear to a banquet?
When attending a sports banquet, it is important to dress appropriately. Depending on the type of event, your outfit should be formal or semi-formal. For men, this may mean wearing a suit, tie and dress shoes while women can wear dresses, skirts and blouses with dressy flats or heels. Avoid choosing overly casual clothing such as jeans and t-shirts.
What color should I choose?
Opt for classic colors that flatter you like navy blue, black or grey for men and neutral tones such as black, white or pale pink for women. If you want to add a pop of color to your look then accessorize with colorful jewelry or scarves.
What do you wear to a semi-formal sports banquet?
Most sports banquets require a semi-formal dress code. For men, that usually means wearing slacks or khakis with a collared shirt, such as a polo or button-down. Jackets and ties are also acceptable. Women should wear a nice dress or skirt paired with blouse and heels or flats. Make sure your clothes are neat and appropriate—no ripped jeans, shorts, tank tops, or flip flops! Some events may be more formal and require cocktail attire; if so, you can substitute suit pants and jackets for the slacks and collared shirts mentioned previously. No matter what type of event it is, don't forget to accessorize! Wear jewelry and watch to add an extra touch of class to your outfit. Remember, even if the dress code is semi-formal, it's still important to be comfortable and confident in what you're wearing. Make sure that you feel good in whatever it is you decide to wear! Above all else, have fun at the event—it's a celebration of a successful season, after all!
Do you dress up for a football banquet?
Dressing for a sports banquet depends on the formality of the event. If it's a formal dinner, then dress in semi-formal attire such as a collared shirt and dress pants or skirt. If it's less formal, like an ice cream social or a potluck, you can go with jeans and a nice top. Men should avoid wearing shorts and flip flops at all times, but women can get away with them at either type of event depending on the venue. Additionally, team colors and items displaying school pride are always encouraged!
What do you wear to a sports stadium?
For a stadium event, most people dress casually in comfortable clothes like jeans or shorts and a t-shirt. Athletic shoes are also standard for this type of occasion. You can add fun accessories like team hats and scarves to show your school spirit. If the weather is cool enough, you may want to bring a light jacket or cardigan for extra warmth during the game. Lastly, remember to stay hydrated and wear sunscreen if necessary! No matter what the occasion, dressing appropriately shows respect for both the sport itself and its participants.
What is a sports casual dress?
Sports casual dress can vary from formal to very relaxed, depending on the specific event. Generally speaking, sports casual attire is a more laid-back version of semi-formal wear. Depending on the occasion and level of formality, men could opt for khakis or dress pants paired with a polo shirt or blazer. Women tend to wear dresses or skirts that are not overly flashy, paired with flats or low heels and minimal jewelry. Blazers may also be worn by either gender in some cases. This type of look combines style with comfort while still looking polished. Keep in mind that some sports banquets may call for more formal attire such as suits and ties, so be sure to check if that is the case before you decide what to wear. As with any dress code, it is important to remember to be respectful and not overdress. Avoid wearing clothing that could be considered offensive or inflammatory in any way; stick to neutral colors and simple designs. This ensures everyone can feel comfortable while still looking their best.
Is it appropriate to wear a suit or formal attire to a sports banquet?
Yes, wearing a suit or formal attire is appropriate for a sports banquet, especially if the event is formal or black-tie. A well-fitted suit, dress shirt, tie, and dress shoes are a classic choice for men. Women can opt for elegant dresses, dress pants, blouses, or formal gowns. It's essential to check the event invitation or inquire about the dress code to ensure you're appropriately dressed for the occasion.
Can I wear team-related clothing or sports jerseys to a sports banquet?
Wearing team-related clothing or sports jerseys can be acceptable for some sports banquets, especially if it's a casual or themed event. However, it's advisable to check the dress code or guidelines provided by the event organizers. In more formal banquets, it's better to opt for more traditional formal attire.
What are some appropriate footwear choices for a sports banquet?
For a sports banquet, it's best to wear formal or semi-formal footwear. Men can choose dress shoes, such as oxfords or loafers, while women can opt for heels, flats, or dressy sandals. Ensure that your footwear complements your overall outfit and is comfortable for the duration of the event.
Are there any specific attire considerations for athletes being honored at the banquet?
Athletes being honored at the banquet may choose to wear their team uniform or a suit and tie/formal attire, depending on the event's formality. It's a good idea for honorees to dress in a way that reflects the significance of the occasion and the dress code specified by the banquet organizers.
What accessories can enhance my outfit for a sports banquet?
You can enhance your outfit for a sports banquet with appropriate accessories. Men can consider wearing a tie clip, cufflinks, a pocket square, or a watch. Women can accessorize with jewelry, a clutch purse, and a scarf or shawl if needed. Keep in mind that accessories should complement your overall look and not overshadow it.
Useful Video: What to wear to a sports banquet?
Conclusion
At the end of the day, choosing what to wear to a sports banquet is all about confidence. Embrace your style and personalize it with elements that reflect who you are and make you feel like a million bucks! Whether you're going for an ultra-formal look or something more casual, don't forget to add accessories that align with your outfit. A well-coordinated ensemble will give off the perfect vibe, ensuring all eyes will be on you throughout the night. Follow these tips and there's no doubt you'll wow everyone at the event!  Good luck and have fun!
References:
https://curatedtaste.com/2022/12/what-to-wear-to-a-sports-banquet-a-guide.html
https://www.outfittrends.com/women-banquet-outfits/
https://www.kentuckycharters.org/school/what-do-you-wear-to-a-high-school-athletic-banquet-perfect-answer.html
https://www.girlsaskguys.com/fashion-style/q2161901-what-should-i-wear-to-my-brother-s-sports-banquet
https://www.mrdefines.com/what-to-wear-banquet-guys/
https://sports.answers.com/Q/What_do_you_wear_to_a_sports_banquet